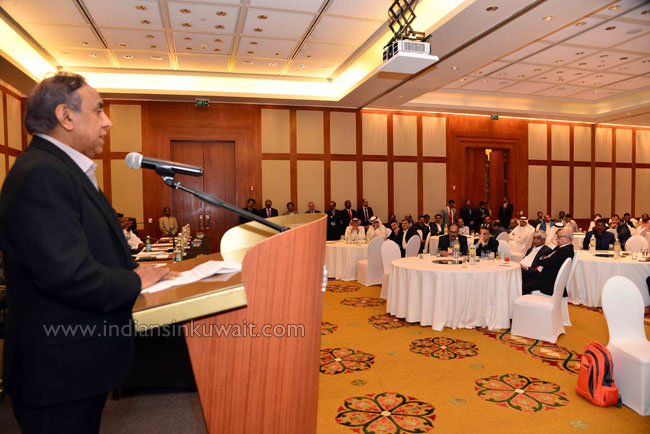 The meeting of community members and business leaders called by the Non Resident Keralite Affairs (NORKA) Director Dr Ravi Pillai in Kuwait promised over 11 crores rupee in a single day for the rebuilding of Kerala.
Kerala Government had taken it as a challenge and appealed to the world over to join hands in the Rebuilding New Kerala after the incessant rains, flashflood, and continuous landslides had spread havoc in the State of Kerala last month.
The task of coordination the rebuild new Kerala outside India is bestowed with the Loka Kerala Sabha Members. The Loka Kerala Sabha, under NORKA Directorate are planning to collect 30 crores from the NRI community in Kuwait.
The business meet called by Norka Director Dr Ravi PIllai at Jumeira Messila Beach Hotel, Kuwait was attended by number of business people from all walks of life. Representatives of more than 28 companies attended the meet and promised more than 5.5 crore rupee to the Chief Ministers relief fund. This was in addition to the amount many of the companies and personals already contributed. Earlier the day, Dr Ravi Pillai also called a public meeting of various community members where by community organizations assured another 5.5 crores towards CMDRF as part of their contribution.
The arrangements are made to handover the collections to the Kerala Minister E P Jayarajan who will be visiting Kerala on 20th of this month.